The challenge this week is a colour challenge. I used a wonderful digi stamp by Sheep Ski Designs called Freesia Vase. I used my Spectrum Noir markers to colour the flowers in reds and yellows, the vase in light blue, and used dark and light blue to frame the images. The great thing about digi stamps is that you can resize them. I created 4 cards all using the same stamp but they are all different. The sentiment die cuts are from MFT.
Card 1 – I used the image as is.
Card 2 – I mirrored the image
Card 3 – I zoomed in on the image and only used part of the vase
Card 4- I zoomed in even further, duplicated the image and rotated to fit the corners
Please support our generous sponsors who supply our fabulous prizes!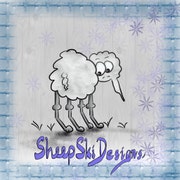 I entered 2 cards in the SheepSki Designs Facebook challenge this month at https://www.facebook.com/groups/1730005463906336/